The 3rd Annual Pakistani Music & Media Awards 2017
Hosted by internationally acclaimed presenter, Asad Shan – The 3rd Pakistani Music and Media Awards 2017 aims to celebrate the achievements of artists, producers, music and media experts within the British Asian world, while also encouraging new young, talent to break into the industry.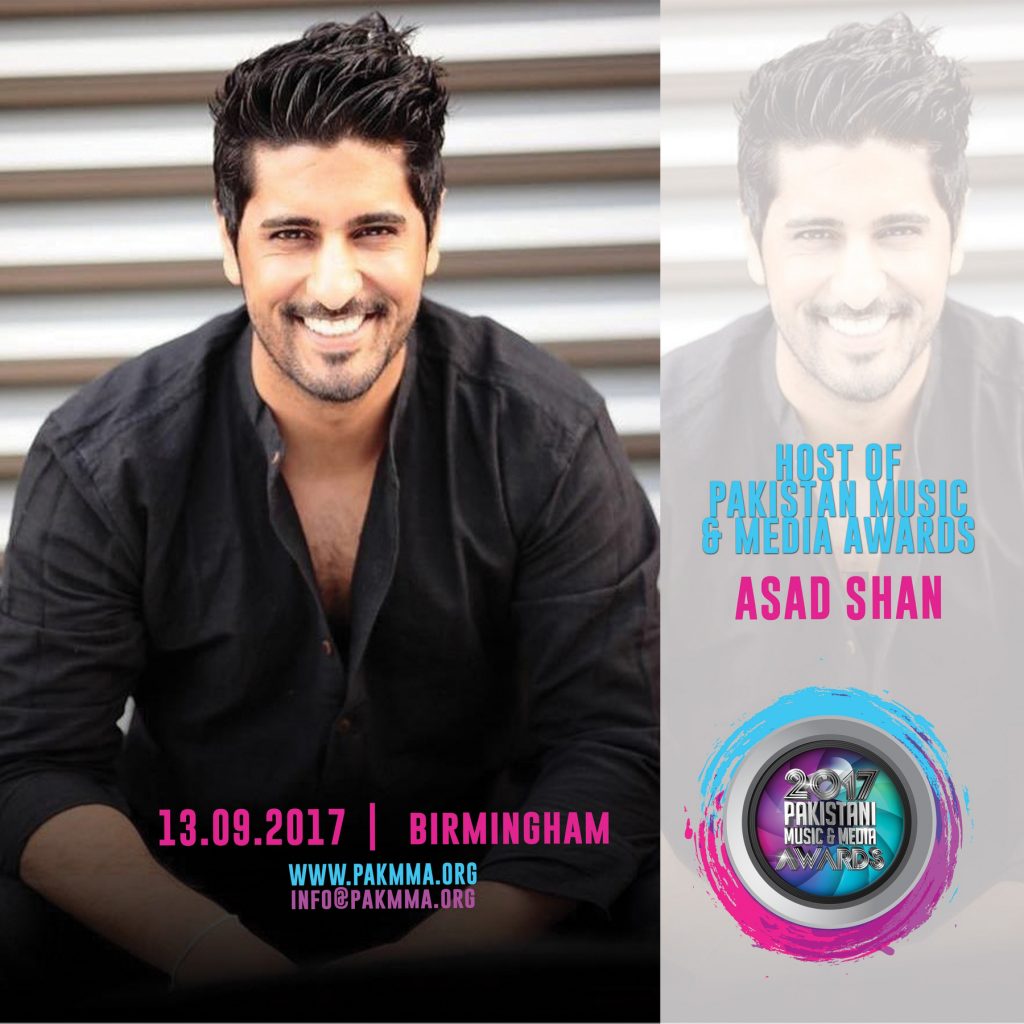 This star-studded global event, celebrating its 3rd year, will see live performances by the best Pakistani talent, the UK and the world has to offer.
The 3rd annual awards ceremony will take place on the 13th September 2017 at the CSN Banqueting Suite, in Birmingham. This event is a strictly Invite Only event.
The Awards ceremony will honour the new & established talent, within over 30 categories in the industry this year, which make up the vibrant world of Pakistani music and media.
This event is in aid of the The Bidgley Power Foundation charity.
VOTING CLOSES ON THE 6TH SEPTEMBER 2017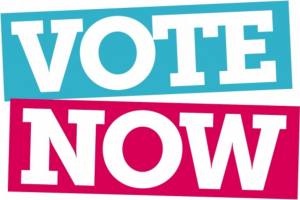 MEDIA NOMINATIONS
BEST SPORT PERSONALITY OF 2017
COMMITTED TO THE SCENE
JOURNALIST 2016/ 2017
BEST EVENT OF THE YEAR
LIFE TIME ACHIEVEMENT AWARD
BEST RADIO PRESENTER MALE
BEST RADIO PRESENTER MALE
ANJUM RAFIQ (HERITAGE RADIO)
RAY C (ASIAN STAR FM)
IMRAN (RADIO XL)
ZAHID ZAFAR (ASIAN SOUND MANCHESTER)
YASSAR (BBC ASIAN NETWORK )
ALI MALIK (FEVER FM LEEDS)
PARVEZ (SUNRISE RADIO BRADFORD)
AKRAM KHAN (AWAAZ RADIO HIGH WYCOMBE)
RIKKY LOBO (ASIAN STAR FM)
GUZ KHAN (BBC ASIAN NETWORK )
BEST RADIO PRESENTER FEMALE
NOREEN KHAN (BBC ASIAN NETWORK)
SAIMA AJRAM (BBC ASIAN NETWORK)
RUBY RAZA (DIL SE RADIO)
FAZEELA (ASIAN SOUND MANCHESTER)
MOBEEN (ASIAN STAR FM)
DJ AASHIQUI (RADIO XL)
ANISA NASIR (DIL SE RADIO)
AYESHA MIRZA (HERITAGE RADIO)
BEST RADIO SHOW 2017
KAN D MAN (BBC ASIAN NETWORK)
IMRAN (RADIO (XL)
NOREEN KHAN (BBC ASIAN NETWORK)
SAIMA AJRAM (BBC ASIAN NETWORK)
YASSER (BBC ASIAN NETWORK)
FAZEELA (ASIAN SOUND MANCHESTER)
TALAT AWAN (BBC MANCHESTER)
RUBY RAZA (LYCA RADIO)
RAY C (ASIAN STAR FM)
BEST UPCOMING RADIO PRESENTER 2017
HAASHIM (STAR FM SLOUGH)
SAIQA (FEVER FM LEEDS)
DJ AASHIQUI (RADIO XL)
IMRANO SHOW (FEVER FM LEEDS)
REENA MUNIR (RADIO XL)
DJ.T (FEVER FM)
BEST HAIR STYLIST 2017
UZMA RAFIQ
AAMIR NAVEED
MUKHTAR REHMAN
ILMAAS
NADIA WASEEM
SOFIA QAYYUM
BEST MAKEUP ARTIST 2017
LUBNA RAFIQ
SAADIYA REHMAN
ARFA
HUMERA MEHRBAN
SADIIYAH
SELINA MANIR
ANISHA SIDDIQUE
MAKEUP BY MUS
SONIA ZARINE
LUBNA NAZIR
BEST MAKEUP VLOGGER
NABIILABEE
AMENA KHAN
DINA TOKIO
ZUKREAT NAZAR
BUBBLEGUM HIJAB
FATIHASWORLD
YASMIN KARIMI
SUMAN MUNIR
BEST YOUTUBER / V.BLOG – MALE
HAMZA ARSHAD
RAHIM PARDESI
TEZ LLYAS
GUZ KHAN
CITIZEN KHAN
MAWAAN RIZWAAN
MANI LIAQAT
ZAID ALI
FOUSEYTUBE
OZZY RAJA
BEST YOUTUBER / V.BLOG – FEMALE
SHAZIA MIRZA
SHAISTA AZIZ
SARA K BLOG
SAIMA CHOWDHURY
SASH TV
BROWNGIRLPROBLEMS
BEST TV PROGRAM 2017
ASAD SHAN (ZEE TV)
NATASHA (ZING TV)
BINA KHAN (TV 99 / ISLAM CHANNEL)
SADIA QAZI (VENUS TV)
ATTIKA CHOUDHARY (B4U MUSIC)
FARAH KHAN (AUDIENCE WITH FARAH)
BEST PAKISTANI FILM 2016/17
ACTION IN LAW
JANAAN
BALU MAHI
YALGHAAR
HO MANN JAHAAN
BACHANNA
DOBARA PHIR SE

Music Nominations
BEST SONG 2017
TWIN N TWICE FT IMRAN KHAN – ZINA
BILAL SAEED FT BOHEMIA –NO MAKE UP
ROACH KILLA –HEARTBROKEN
ZACK KNIGHT –GENERAL
ZACK KNIGHT – LOVE CONTROLLER
ASIF KHAN/NASEEBO LAL –LOVERS MEDLEY 2
ASIF KHAN/NASEEBO LAL –LOVERS MEDLEY 3
MAZ BONAFIDE –NAZAR NA LAGEY
MEHAK ALI – BEPARWAH
OMER NADEEM –JADON YAAD
SHIDE BOSS FT CHIPMUNK – YOU'RE THE ONE
FALAK – MAIN KI KARA
NUSRAT & RAHAT FATEH ALI KHAN – MERE RASHKE QAMAR
ASIM AZHAR – KHUWAHISH
TAZZZ FT JAY KADN – FAILURE
BEST SONG 2017
TWIN N TWICE FT IMRAN KHAN – ZINA
BILAL SAEED FT BOHEMIA – NO MAKE UP
ROACH KILLA – HEARTBROKEN
ZACK KNIGHT – GENERAL
ZACK KNIGHT – LOVE CONTROLLER
MAZ(BONAFIDE) – NAZAR NA LAGEY
MEHAK ALI – BEPARWAH
FALAK – AKHIYAN
ASIM AZHAR – KHUWAHISH
SHIDE BOSS FT CHIPMUNK – YOU'RE THE ONE
ZAIN WORLDWIDE – NEVER LET YOU GO
BEST SINGER [MALE] 2017
IMRAN KHAN
ZACK KNIGHT
SHIDE BOSS
ROACH KILLA
ASIF KHAN
MAZ (BONAFIDE)
ASIM AZHAR
BEST SINGER (FEMALE) 2017
• HADIQA KIANI
• NASEEBO LAL
MEHAK ALI
QURAT UL AIN BALOUCH
SAKINA
SHAZ IA
BEST DJ 2017
YASSER (BBC ASIAN NETWORK)
IMRAN (ASIAN SOUNDS)
BADBOY (JACKAL)
DJ AISHAH
DJ SAM
KAN D MAN (BBC ASIAN NETWORK)
BEST URBAN ACT 2017
IMRAN KHAN
ROACH KILLA
ZACK KNIGHT
SHIDE BOSS
TAZZZ
ZAIN WORLDWIDE
BEST RAP ARTIST
BLITZ-I
ROACH KILLA
TAZZZ
S.I.B
DON DAPZ
BEST BREAKING ACT 2016/17
NASA MUNIR – WITHOUT YOU
RZI RIZ – NACHDI TAPDI
OMER MALIK FT DR ZEUS – BEWAFA
IQ MUSIC – IK WAARI
BLITZ-I – BOMB
DON DAPZ – LA LA LA
KIDD SULAIMAN – YAADAN
S.I.B & ADIL HASHMI – MERI ZINDAGI
WAQAS – TENU MANGDA
ZAIN WORLDWIDE – NEVER LET YOU GO
ADAA – KUCH NA
DJ SAM FT TARIQ KHAN – TERI GALIYA
YASIR AKHTAR – ARAAM NAAL KAR
SHAZ IA FT HUNTERS – GAL SUNLEH
DJ AISHAH – URAAN-E-ISHQ
ROUGE KHAN – CHAANVA
SAMA BLAKE – YOUNG FRESH FAMOUS
IFFI-K FT NASEEBO LAL – LOVE SEASON MEDLEY
BEST INTERNATIONAL ACT
BILAL SAEED
ASIM AZHAR
ATIF ASLAM
IMRAN KHAN
RAHAT FATEH ALI KHAN
FALAK
ABRAR UL HAQ
HADIQA KIANI
NASEEBO LAL
SARMAD QADEER
MEHAK ALI
VOTING CLOSES ON THE 6TH SEPTEMBER 2017