Amir Khan's wife Faryal Makhdoom alleges bullying by her in-laws
The wife of British boxer Amir Khan appears to have made a series of claims that her in-laws have mistreated her.
Using Snapchat, model and make-up artist Faryal Makhdoom, who has a two-year-old daughter with Khan, hit out at her husband's family and, seemingly, their mistreatment of her.
She said in the series of Snapchat messages: "Don't get your sons married if you're going to abuse and bully the wife. I've always been so quiet but seriously, this message is for everyone! When you bring someone's daughter, treat her as your own. Your son will be much happier and so will you."
"When you force your son to divorce his wife, when she's nine months pregnant!!! And your son doesn't … and he sticks besides his wife. He's called a p***y? Ok, I'm guessing Islam teaches us to get married and divorce our wives and treat them bad???"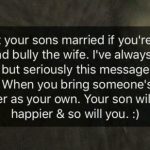 Makhdoom added: "What about when your sisters-in-law come to hit you when your husband is not home and still you don't raise your hand out of respect for your husband! Then they think it's okay to bully you in public and call you BAD! Get the f**k out of here."
Khan's wife did not specifically state that the messages were about her in-laws, but they were interpreted as such by her numerous followers and heavily hinted at by Makhdoom, who also shared a screenshot of her sister in-law's apparent online abuse of her.