Amitabh Bachchan and Leonardo DiCaprio open 66th Cannes Film Festival: Watch video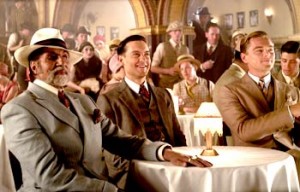 The 66th Cannes International Film Festival opened with French actor Audrey Tautou inviting The Great Gatsby actors Leonardo DiCaprio and Amitabh Bachchan to open the festival this year.
"Amitabh Bachchan is a magnificent actor, perfect gentleman" said Leonardo DiCaprio.When I saw Mr Bachchan on stage, I choked. I grew up watching Amitabh Bachchan's films and my niece and nephew who are 21 months old, they know Amitabh Bachchan. Indian cinema and Amitabh Bachchan are synonymous with each other. And when he spoke in Hindi, it was just such a proud moment. Personally, for me to have shared the stage with him and on an international platform where the talk is about India celebrating 100 glorious years, it felt really special. These are the times when you have to pinch yourself and say 'oh my god, this is for real," said Vidya Balan in a recent interviews.