Happy Birthday Deepika Padukone!
The gorgeous Deepika Padukone turns 28 today. Little did we know that the same girl who made played Shanti in Om Shanti Om will today be touted as one of Bollywood's top heroines!
Deepika was born to Prakash & Ujjala Padukone in Denmark. Her father was an international badminton player which explains her keen interest in sports. She began studying Sociology but left it midway thanks to her modelling assignments.
Deepika with Family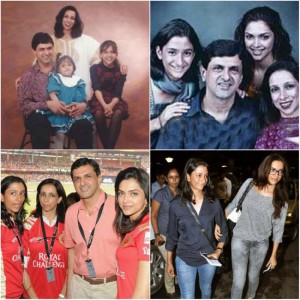 Films by Deepika