India bans TikTok, WeChat and dozens of Chinese apps
India's government has banned TikTok and dozens more Chinese-made apps deemed as danger to the country. Not only have TikTok been banned, another 59 apps join the ban which include popular app WeChat.
There is an estimated 120M users of TikTok in India.
The ban has come over the escalated tensions between the two powerful borders.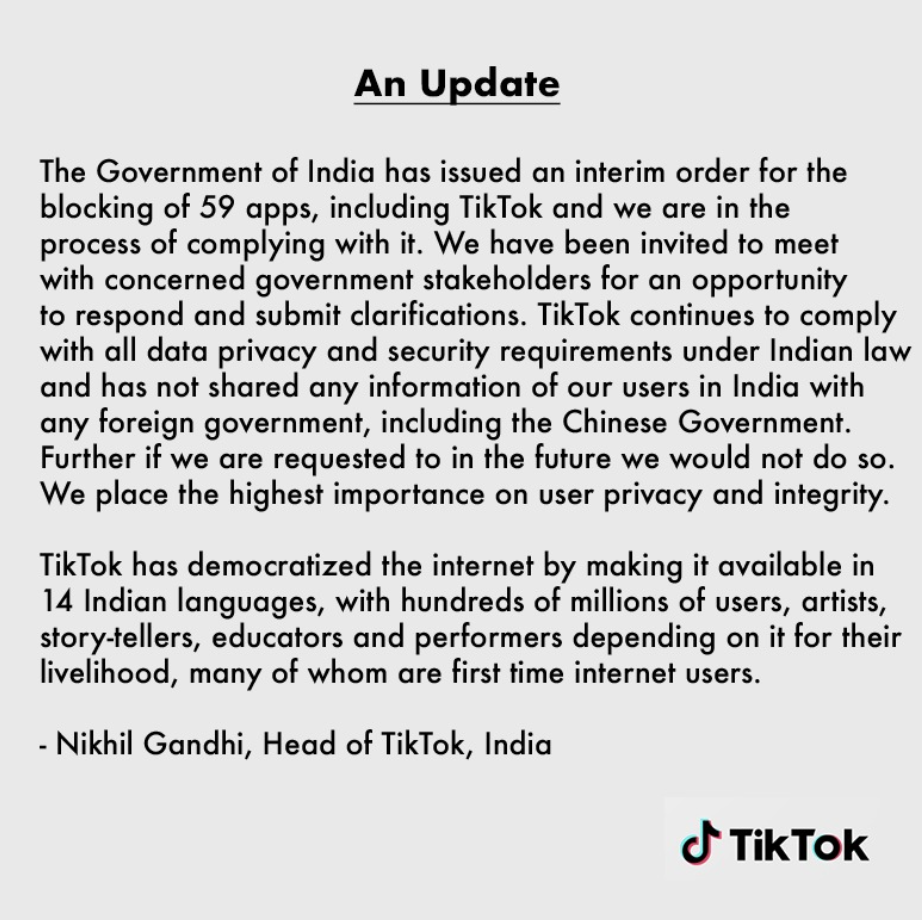 Both India and China deployed more troops to the Ladakh region in June which is why India does not want their citizens to use the chinese app.
Clashes have left at least 20 Indian troops dead. Satellite images also appear to show that China has built new structures overlooking the Himalayan border region.
India's Ministry of Information Technology said it was banning the 59 Chinese apps after receiving "many complaints from various sources" about apps that were "stealing and surreptitiously transmitting users' data in an unauthorised manner".
"The compilation of these data, its mining and profiling by elements hostile to national security and defence of India, which ultimately impinges upon the sovereignty and integrity of India, is a matter of very deep and immediate concern which requires emergency measures," the ministry said.
By Devi Rani