Salman Khan ready to bring his Da-Bang tour to the UK this August!
After a sold out few shows in Hong Kong, Sydney and Melbourne, Salman Khan is all set to bring his Da-Bang Tour to the UK!
Salmans brother Sohail Khan has planned the tour to help Salman connect with his international audiences. Believe us Sohail, we are so very connected when it comes to superstar Salman Khan.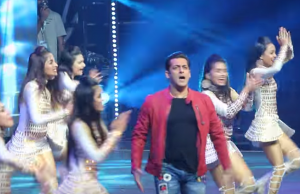 The Da-Bang Tour is made up by Salman who will be accompanied by Sonakshi Sinha, Bipasha Basu, Prabhu Deva, Badshah among others. Akshay Kumar made a special appearance for the Hong Kong show.
A source told Desimag.co.uk, "The show was a huge success and im bringing it to the UK".
The show, which will be called Da-Bang Again, is expected to be held in London and Manchester and may also include a swap in performers.
This would be Salman's first appearance in the UK after 26 years!!
Salman last performed in London was in 1991 with Amitabh Bachchan for the Jumma Chumma show. We loved that show, the DesiMag team were all there cheering from our seats!.
Speaking about the tour, Sohail Khan said, "It feels good, and we feel very fortunate with the response that we got on the tour. People came in huge numbers and were very interactive, so yes we are encouraged to do more shows now — where and when, is to be figured out. We are very happy with the turn out. The team might change according to countries we perform in, and depending on the actors date availability also."
Whose ready to be rocked by Salman Khan?