Morocco is situated in Africa with quite some African heritage, but its common history with Al Andalus (Islamic Spain), its climate and its varied topography, its Arabic name (Maghred Al Aqsa = the West of the Muslim world), and its proximity to Europe and the Middle East, all give this country a special position.
Its population is a mix of Berbers and Arabs. It is a country that is unique in the Muslim world. Its richly diverse culture has been shaped by 3,000 years of history, with the Atlantic Ocean to the west, the Mediterranean countries to the east, Europe to the north, and sub-Saharan Africa to the south. Discover a very special country in Africa!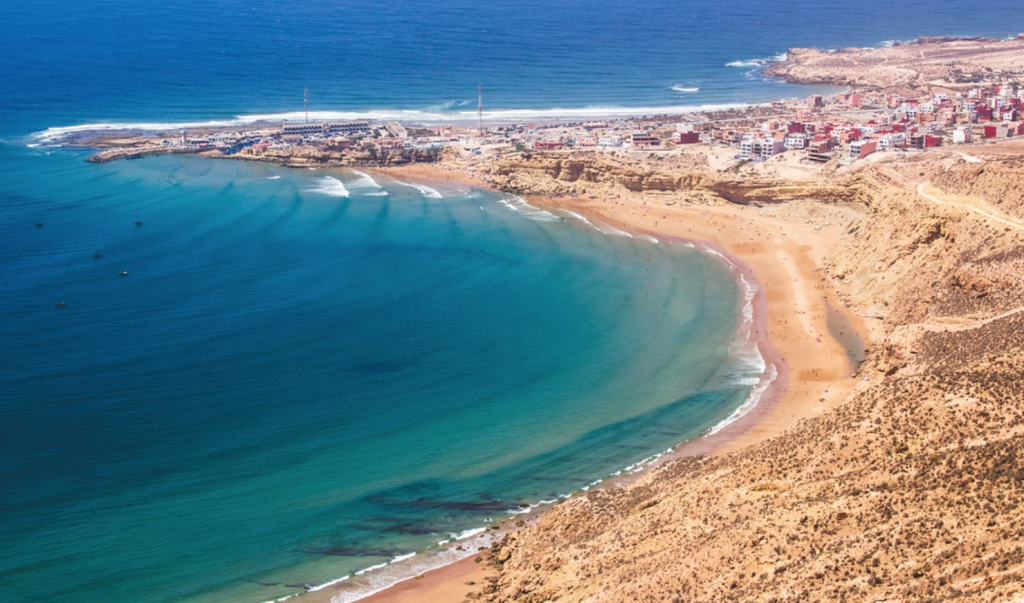 Agadir
Today, more than eight million tourists come to the country every year in search of a beach break with a twist. Most people choose Agadir as their base, and for good reason. The stretch of coast here unravels for six miles and basks in 300 days of sunshine a year. The city itself eases you into Moroccan culture gently by offering up European-style cafes and smart hotels alongside its bustling souks and Moroccan restaurants. Agadir is also close to the shape-shifting sands of the Saharan desert. And, the dramatic High Atlas Mountain range is about four hours' drive away.
Marrakech
Head a little further north from the mountains, meanwhile, and you'll reach Marrakech. The highlight of this chaotic city is the marketplace in Jemaa el-Fna square. Even if you don't have an eye to buy it's still worth a visit. You're likely to see bejeweled belly dancers and snake charmers cajoling cobras from wicker baskets.
Main image Macia Serrano, Unsplash