Tilda's Artistic Collaboration with Natasha Kumar
For over five decades, Tilda has been a cherished household name, synonymous with exceptional quality and a rich heritage. Their mastery in the delicate art of perfecting rice has transformed ordinary meals into unforgettable dining experiences. Tilda's commitment to cultural exploration is deeply ingrained in their brand identity.
Their passion goes beyond culinary excellence; it extends to reimagining the very essence of presentation. This autumn, Tilda proudly unveils their limited-edition 2kg tin in collaboration with the talented British Indian artist, Natasha Kumar. It's a vibrant celebration of the subcontinent's food, culture, and colors. Natasha's captivating design features twirling dancers, vibrant drummers, and a fanfare of trumpeters set against a backdrop of deep pinks, daring blues, and elegant Mughal architecture.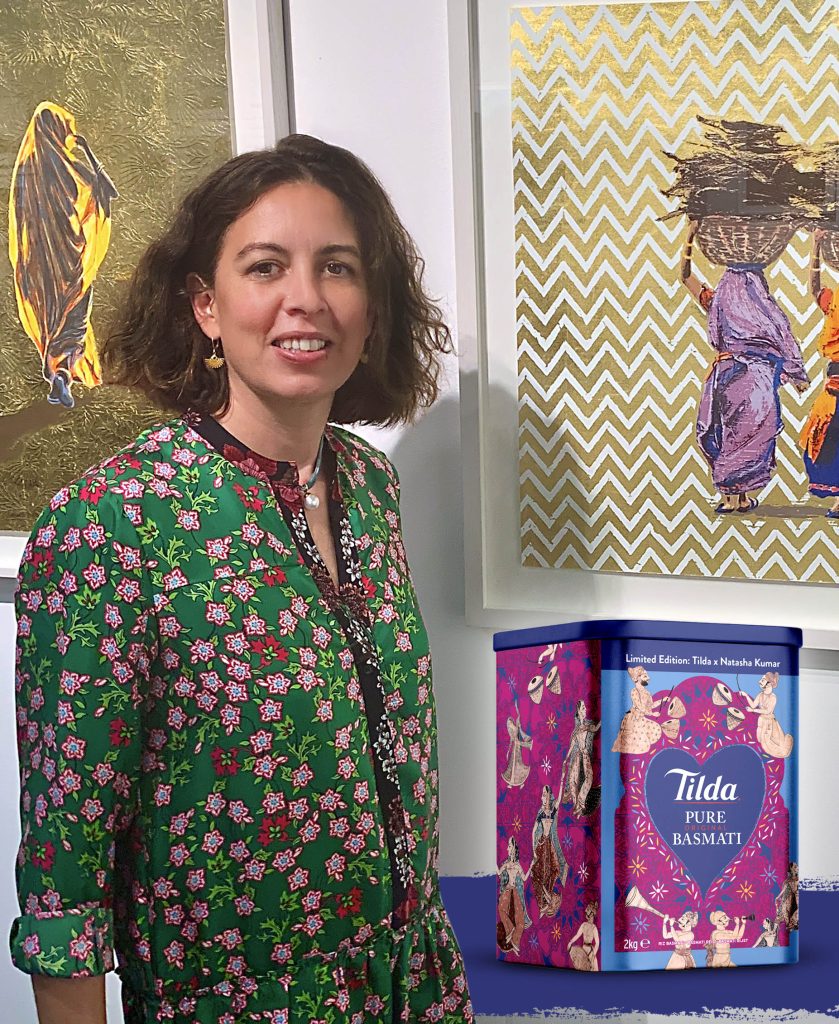 The drummers symbolize the rhythmic heartbeat of Tilda, harmonizing with the everyday rhythm of life. Tilda is more than just a purveyor of culinary delights; it embodies a heritage of quality, authenticity, and the celebration of diverse cultures. As Natasha Kumar aptly describes it, "This collaboration with Tilda is a harmonious blend of flavor and art, aiming to make every grain of rice a part of our shared cultural experience." Natasha Kumar's own identity is a fusion of artistic lineage and cultural heritage, drawing inspiration from both her English and Indian roots. Her collaboration with Tilda on this exclusive tin strengthens the celebration of family and cultural kinship that defines her work. Scheduled to make its debut this October, the limited-edition tin will be available in selected retail stores across the UK. Unveil the tin to immerse yourself in this cultural and culinary experience!
Anna Beheshti from Tilda expressed, "This collaboration with Natasha Kumar beautifully blends traditions and food. At Tilda, we believe that art, music, and culture are integral elements of the diverse cultures we've celebrated in the UK for over 50 years, much like rice has been at the heart of countless dinner tables. This marks the first step in our exciting journey to craft a fusion of flavors and art. Stay tuned for more!"